Built from the ground up for VR, The Days After is a virtual reality survival shooter for the HTC Vive and Oculus Rift where players immerse themselves in a new world where the dead have taken over. Players must survive the horde of dead using a variety of weapons within multiple game modes.
You are in a post apocalyptic world where pockets of remaining humans are surviving within protected compounds, while the dead roam freely. While out for a supply run, you have been separated from your group and now you must survive on your own with only verbal guidance from a walkie talkie…
The game features two handed weapons for the HTC Vive & Oculus Rift, so you are no longer restricted to shooting pistols or assault rifles with one hand. You can now aim in an intuitive and realistic manner, which brings an entirely new level of immersion.
Features
Virtual Reality Shooter with interactive and immersive environments

Combat - Take hold of a variety of weapons such as pistols, and two handed weapons (assault rifles, shot guns, etc.). Or wield melee weapons for up close and personal combat.

Realistic pistol and assault rifle aiming/firing - Look down your sights while you take down hordes of dead.

Full campaign with story driven gameplay - Embark on missions that have purpose as you progress through a compelling story.

Full locomotion - Traverse through the city and its environments with your choice of locomotion. Smooth Touchpad/Stick walking or Teleporting. Its your choice.

Varied gameplay - Combat, puzzles, climbing and more!

Optimized to run fluidly on GTX 970 or equivalent
Visit our STEAM page
To keep up to date with announcements regarding The Days After, please visit our STEAM page and become a community member to follow the game.
Updates
update 21
The MIX at PAX West was an awesome experience, a HUGE thanks to Oculus for sponsoring us in their Indie Showcase!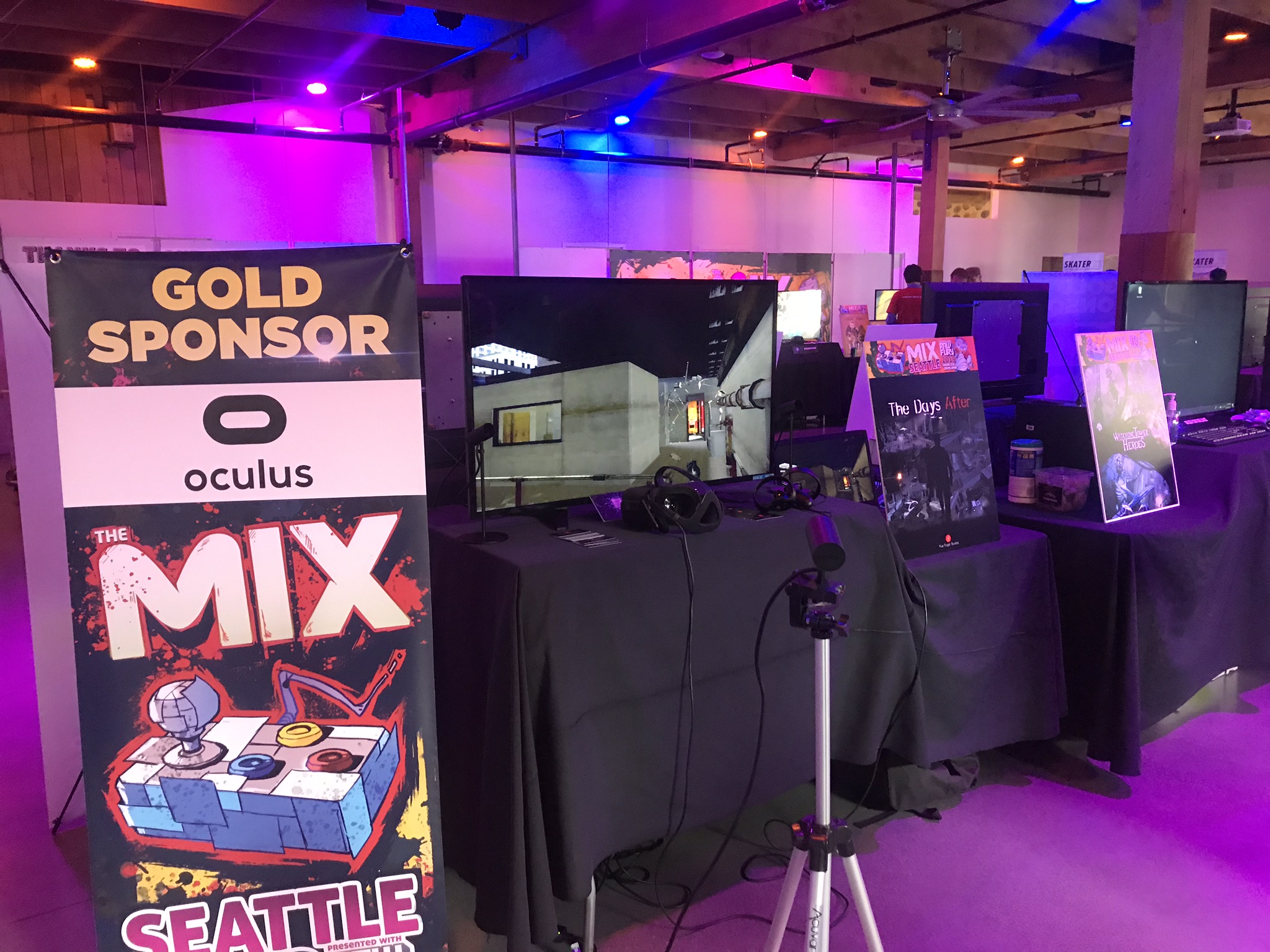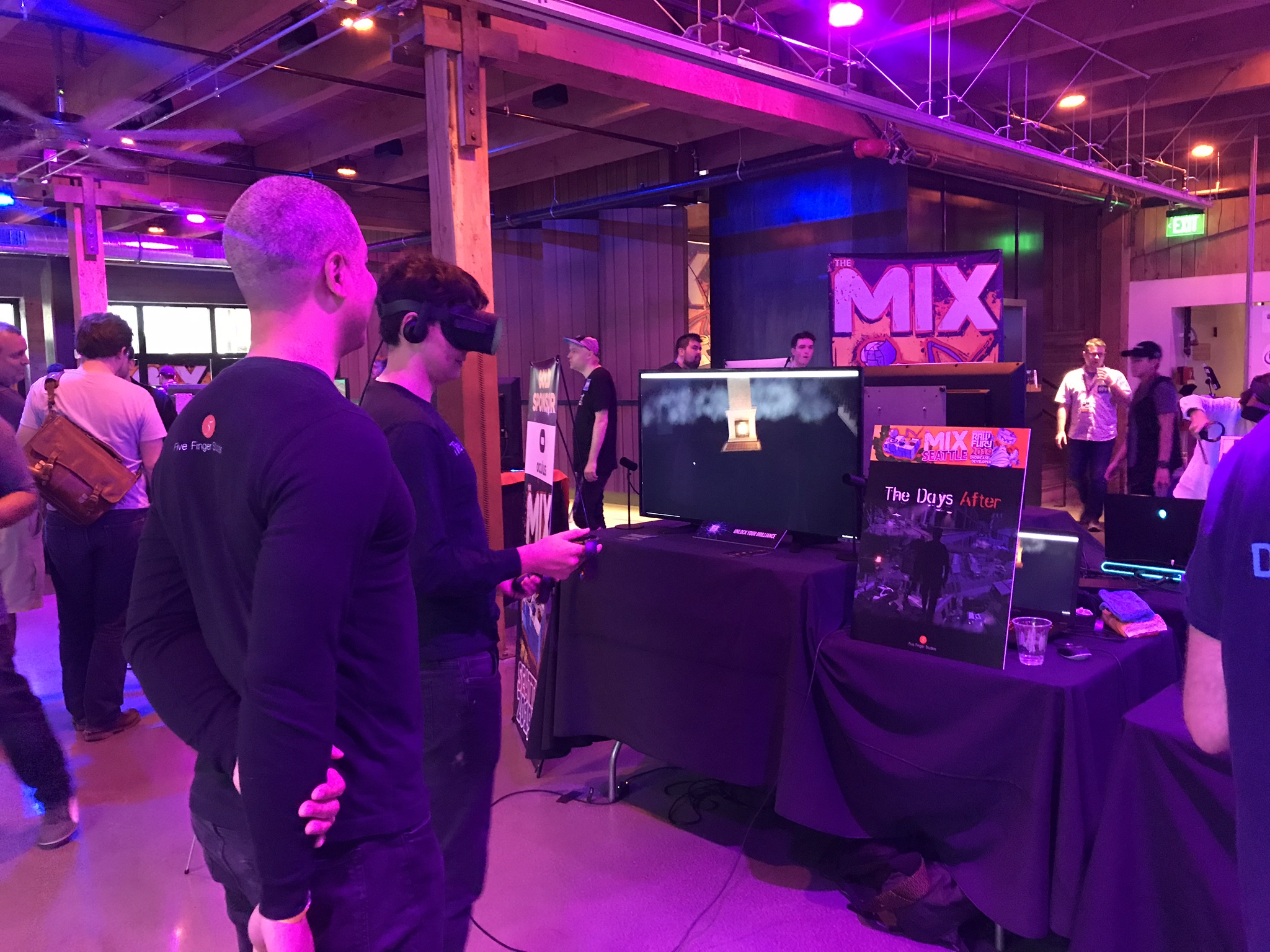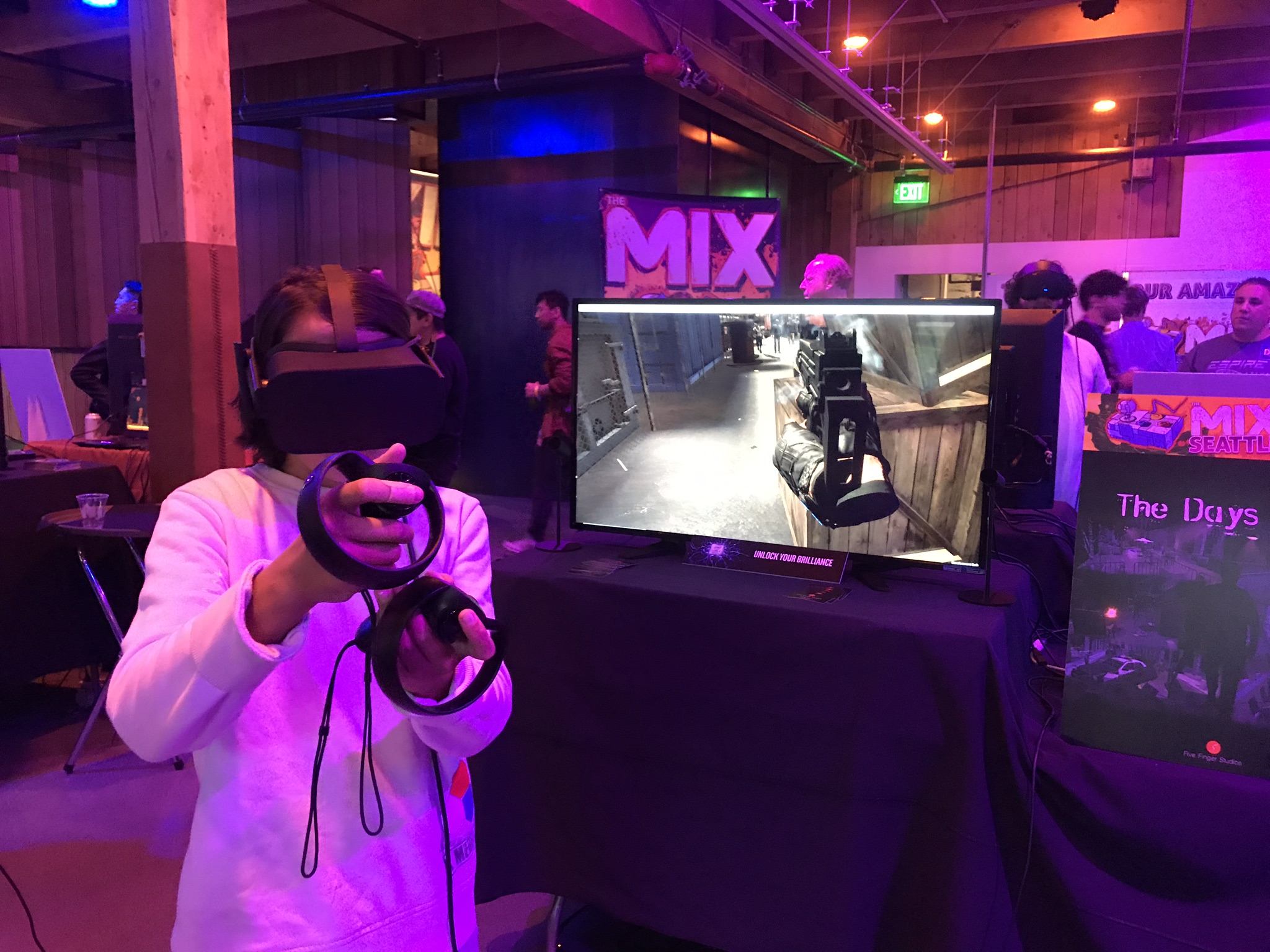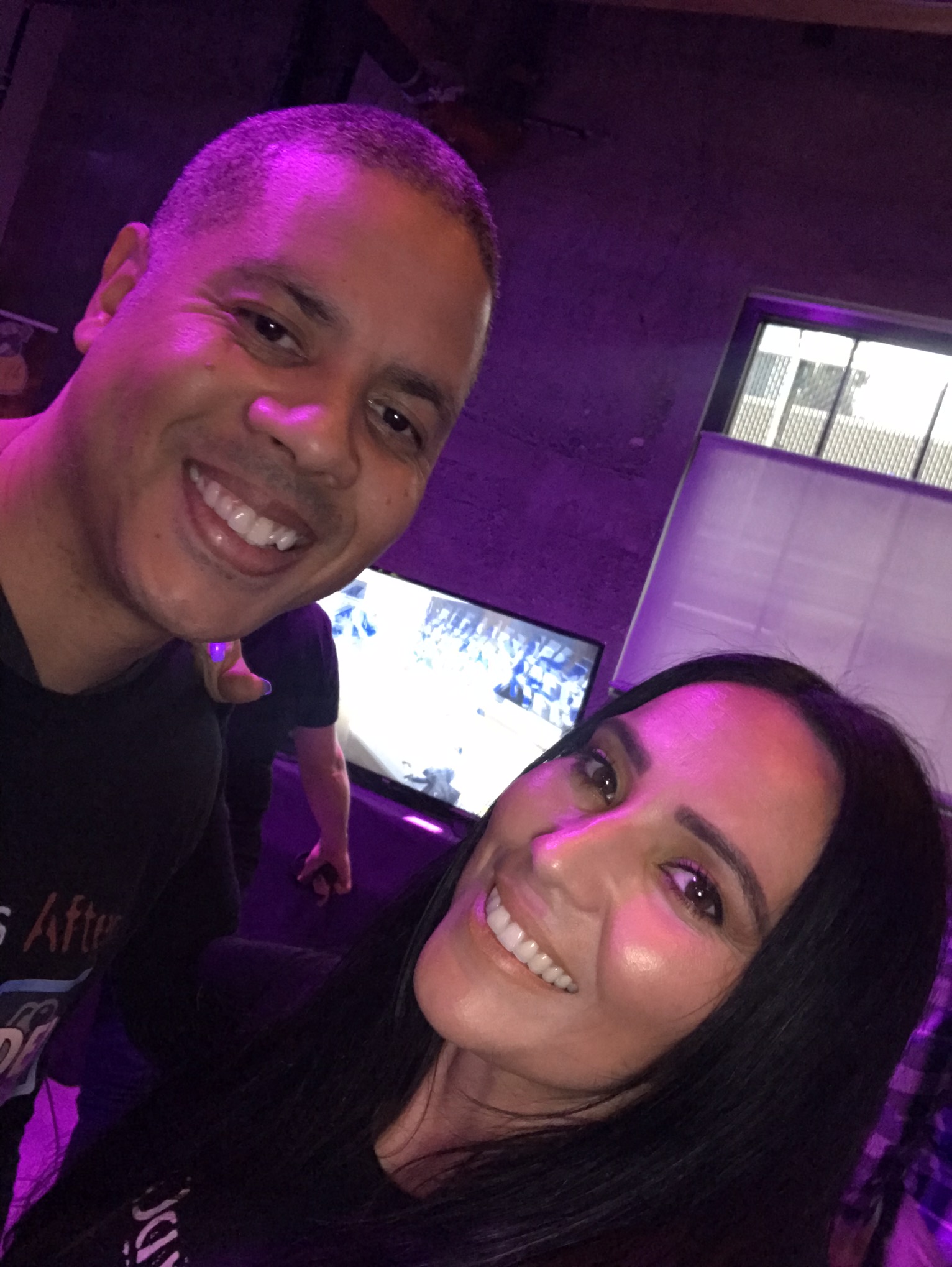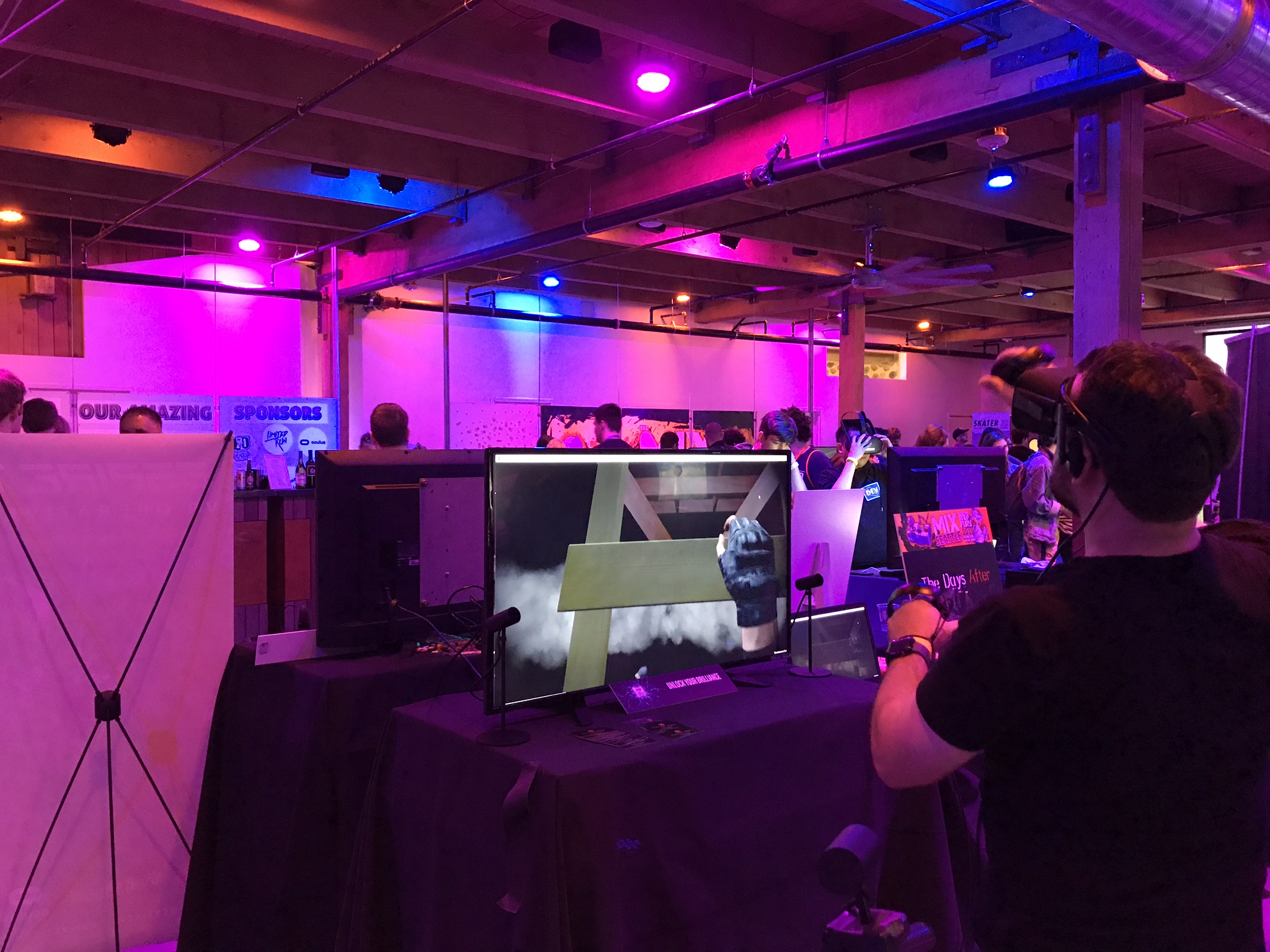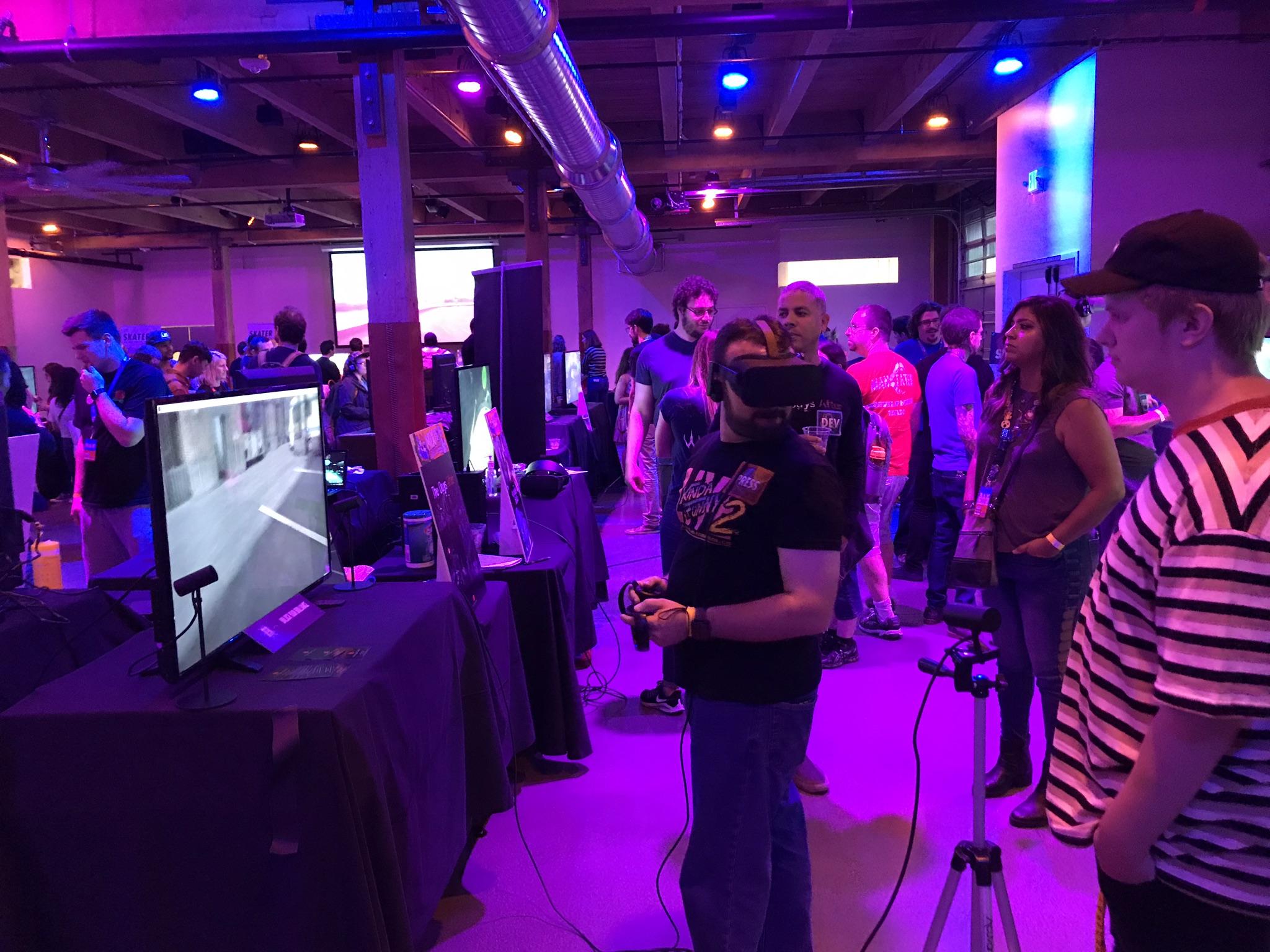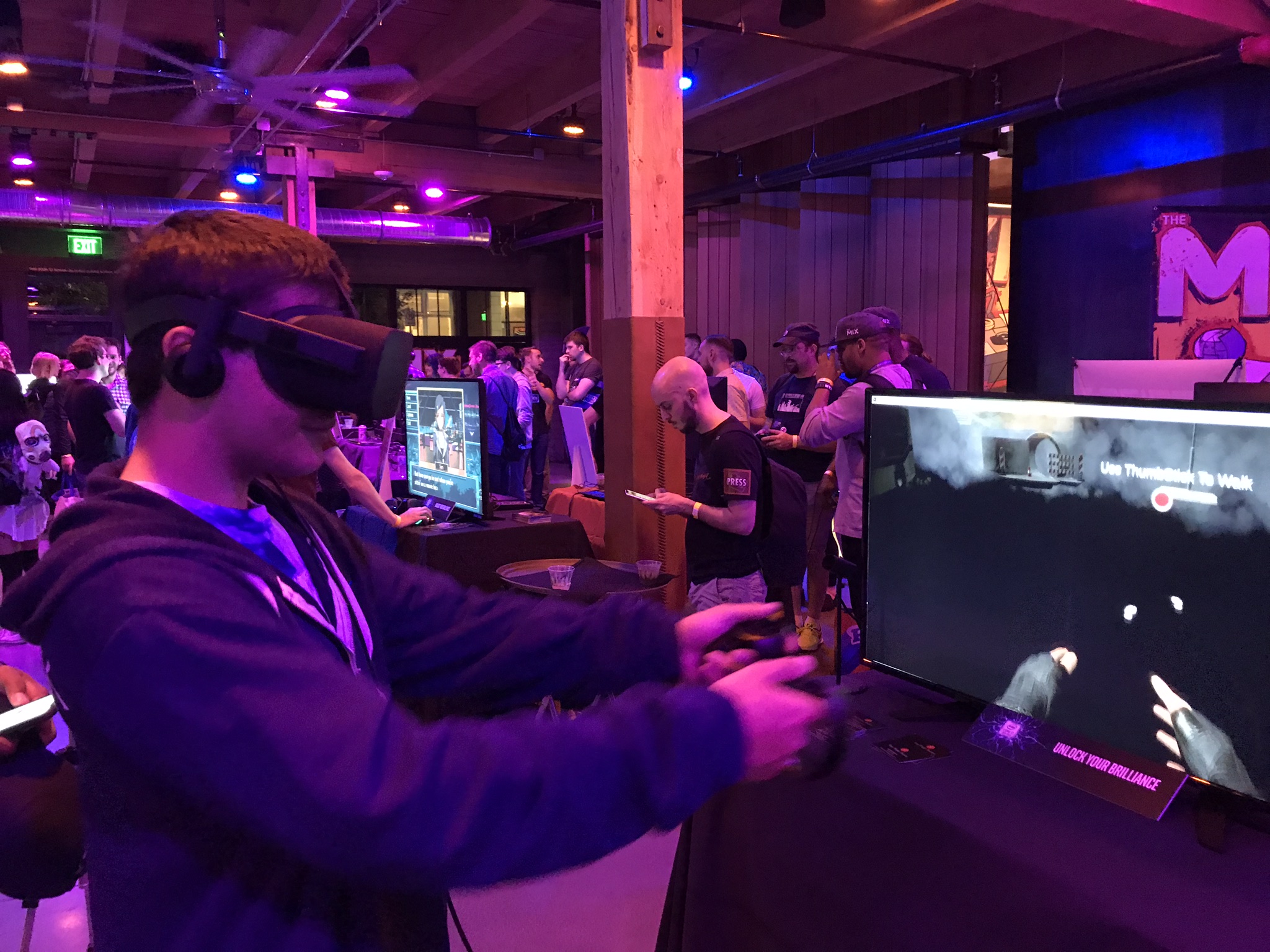 update 20
We're excited to announce that we will be a part of the Oculus Showcase at The MIX (Media Indie Exchange) / PAX West in Seattle, WA. on August 30th, 2019!
If you're in the Seattle area this weekend for PAX West, stop by this Friday the 30th for an Exclusive Demo of The Days After
115 Bell Street, Seattle WA 98121
https://www.mediaindieexchange.com/games/the-days-after/
update 19
The MIX (Media Indie Exchange) was an awesome experience, a HUGE thanks to Oculus for sponsoring us in their Indie Showcase!
GDC was also a blast, we were at the Reallusion and Xsens booths…we love their products and appreciate their support!
update 18
We're excited to announce that we will be at The MIX (Media Indie Exchange) on March 18th, 2019!
If you're in the San Francisco area, the week of GDC (Game Developer's Conference), stop by that Monday the 18th for an Exclusive Demo of The Days After
The MIX 981 Mission Street, San Francisco
https://www.mediaindieexchange.com/games/the-days-after/
update 17
Happy Halloween!!!
We have had a very busy year with presenting our teaser at GDC, a playable demo of The Days After at VRLA, and most recently attending Oculus Connect 5. All of this has inspired and pushed us to do better, and that is why we decided to take the time to do a massive upgrade with our zombies, including a lot more variety!
In honor of our favorite holiday, Halloween, check out a sneak peak of our new zombies!
Oculus Start sent out dev kits this past weekend...and we are excited to share our pics! Very grateful, this will definitely help speed up production...and filling the whisky glass won't hurt!
UPDATE 13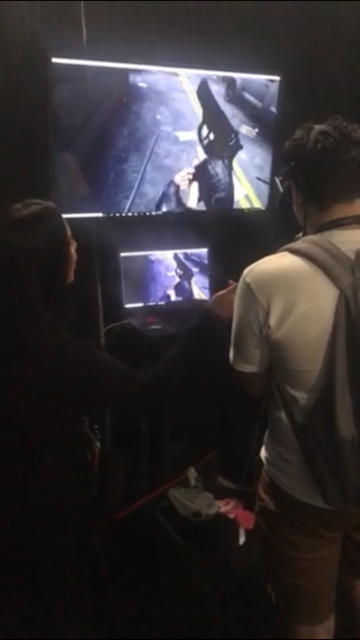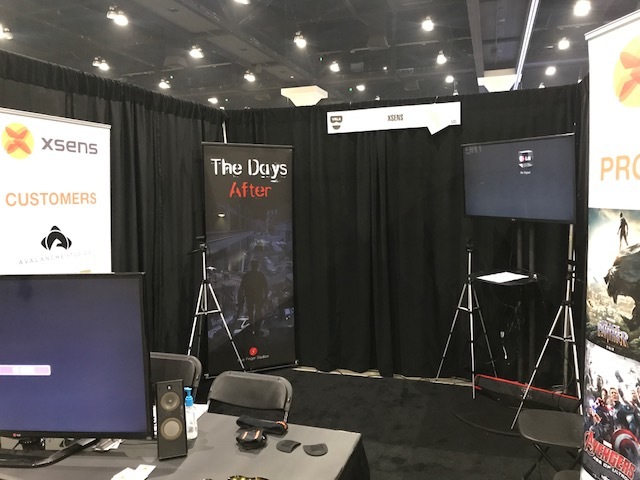 A huge THANK YOU to Xsens for having us demo The Days After at their VRLA booth! This was an awesome collaboration, and we really got to showcase our animations used with the Xsens MVN Awinda suit.
We had players of all ages try out our demo, and the response was incredible. We had so much fun, and feel so motivated to continue our hard work to push forward.
The next step is to get an Alpha out there for testing. Once it's ready, we'll post the date and contact email to get anyone who is interested on our list of testers.
Stay Tuned!
GDC 2018 was such an awesome experience! We received lots of positive feedback, and made some great connections.
A huge thank you to Xsens for having us present The Days After at their booth, it was so much fun...shout out to Chris!
We are excited to announce, we will be at GDC 2018! Not only will we be there, but we have been invited to present The Days After at the Xsens booth! If you're attending, please stop by 1823 (South Hall), we'll be there Wednesday, Thursday, and Friday presenting. We will be giving a sneak peak of The Days After! Stay tuned!
Update 9
How excited were we today? Well let me tell you, VERY excited! We received our Xsens MVN Awinda motion capture suit! We will be using it to help bring our characters to life, while creating custom animations...anytime, anywhere! We'll post pictures and videos of our animations soon!
UPDATE 8
In honor of World Zombie Day, we would just like to share our progress for The Days After.
We are pushing really hard to get this game out the door, so we appreciate your patience. We're aiming towards the alpha release soon, and we know it's been a long wait...but we have added a lot and made so many improvements, and we can't wait to release The Days After!
Update 7
Yes, its been a while. I know we haven't been updating the site, but rest assured, the work is going into the game :). This is just a quick note on the progress of the game. More will come in the next few weeks...but for now just wanted to let you know how development was going.
There has been a lot of progress with the game. More weapons were added (such as a DMR), and we have made a few more updates to the backpack/ inventory system. I'm trying to decide if I should make a super short video with some of the gameplay...or provide screenshots. Most likely it will be screenshots as we are pushing forward heavy with the campaign and we don't want to give away too much spoilers :). Let us know what you want to see in the contact us page...if enough people want to see a video...maybe we can get a quick one done :).
update 6
If you have been following The Days After, you may have noticed that we have only shared night time maps. As you can see, the game DOES have a variety of daytime maps as well! What we are sharing this week is the compound, it will be the player's home base to safely prepare for his/her assignments in the post apocalyptic world. This compound is your fortified safe haven where you can get comfortable with weapons and make sure you have the right equipment when you go out into locations crawling with the dead. Since it's in the heart of the city, you have access to a variety of locations within the city that are important for making sure you can survive.
The compound includes:
Shooting Range - This area is perfect for practicing shooting and reloading skills. Players can make sure they can use the existing weapons to their maximum effectiveness or try out a new weapon that they just unlocked. Some of the targets are moving, so it can really help with aim. Players can even make sure they know how to use the various kinds of throwing weapons, such as grenades.
Armory - Here players can get supplies, ammunition, and select weapons for an assignment. As the player progresses, more resources are available to him/her.
Assignments - Players can select different assignments within the world. Since The Days After is a non linear game, players have the option to select any of the available assignments that have been unlocked. This allows the player to decide how they want to play the game and gives them a bit of freedom.
Until next time!
update 5
Just wanted to give a quick update on the game, since its been a while. It took about a week to get back the Vive, but development for it resumed immediately. We are continuing development for both the Vive and Rift and will keep things running in parallel for the remainder of the project.
The last few weeks have been spent re-enegineering some of the foundation for the game, to support both platforms, but this also had the effect of us touching upon and revisiting some aspects of the game and improve them. Hopefully when we show some more of the game...you will agree.
BTW, we will be putting out a screenshot or two within the next few days :-).
update 4
Yesterday, development came to a screeching halt as our Vive went for lack of a better word...kaput! Its been giving us issues over the last couple of weeks, and finally died, so we sent it out for repair. It has gotten non stop heavy usage over the last 7 months...much more than the average HMD, so this may be the cause. Even with this unfortunate event, we have made so many big strides within the last few weeks and The Days After is coming along nicely. We will be showing more of the game pretty soon, but for now we have some exciting news to share.
We are working on a simultaneous release to support the Oculus Rift!
We knew that we wanted to include this in our roadmap early, but didn't want to make any promises that we couldn't keep so we held off on this announcment. The game is up and running across both platforms and we have implemented some cool things for each respective platform.
Since The Days After is based on a room scale configuration, it makes use of the Oculus Touch controllers. Our implementation works for both 2 & 3 camera setups to allow support for both standing and room scale.
That's it for now...stay tuned for more information soon!
update 3
This week we are showing off the inventory system we currently have in place. It's in the form of a backpack which resides....drum roll...on your back.
Since this game includes exploring, we needed a way for players to carry around a good amount of items, while keeping his/her hands free. It can be pulled off of your back at any time and can hold lots of different items. In addition to the six slots for generic items, the player can hold two large weapons. This could be a combination of any two large weapons and will give players a large selection of choices.
Hope you liked the video...please like it if you did!
Until next time....
update 2
We promised we would be showing a bit more...well here you are!
This is a quick video showing off a few things we have implemented in the game. Its just a glimpse of what we are working on.
A quick update showing a few things.
Holster - Allows the player to have quick access to assault rifles, pistols, and grenades. We will be showing more of this and our complete inventory solution in a future update.

Locomotion - Shows how players can walk and shoot, look around, etc. This has really come a long way and has changed the game dramatically. The part you see in the video is just a small part of the map.

Bullet impacts - This was shown off in the first trailer, but we have expanded it a bit. Now more surfaces show bullet impacts and effects (Notice the bullet holes on the orange truck).

Footsteps - This has been upgraded as well. The surface that is walked on determines the sound made. We believe this adds a lot to the locomotion and dramatically reduces the feeling of "floating".
update 1
Just wanted to give everyone a heads up on the progress of our game The Days After. It is coming along really well…so well in fact that we have decided to expand on our original vision of the game. It originally had limited movement…meaning you could walk, but only in a small area. We've scrapped that idea…It now has a full campaign with a locomotion system that allows players to explore the world without any restrictions.
As you could guess, this has made the scope of the game much larger than before and with a larger game comes a larger workload. This means that we are going to have to push back the release of the game a bit. We are so anxious to release it, so this decision was very tough…but we think its totally worth it.
We don't want to put out an OK game. We want it to be great…that means that we had to revisit many aspects of the game and redo or adjust them for full locomotion. One obvious example is that the maps are now HUGE. Even with the huge size of the maps…we are still on target for supporting systems with a GTX 970.
We hope you understand why it has been pushed back and we are working day and night to get it out as soon as possible.
On a positive note, we want to keep you in the loop with our progress, so we will post information on a more frequent basis...so check back about every 2 weeks...we will post more information and screenshots.
Thanks
Five Finger Studios